Welcome to Fisher Brown Financial Solutions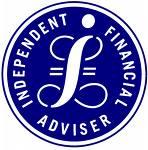 Fisher Brown IFA are independent financial advisers providing professional and independent advice on a broad range of financial services and products to both corporate and individual clients alike.
Whatever your financial requirement may be, please call us for a informal discussion.
We have offices in Haywards Heath and Horsham, are able to make home visits to clients who live nearby.
In the ever-changing and increasingly complex world of financial services, there has never been a better time to seek independent advice.
With such a wide and varied range of financial products currently available, it is virtually impossible for individuals to carry out their own research – let us take you through the process and provide you with a tailor made solution to suit your needs.
The first meeting is FREE of charge and with NO obligation